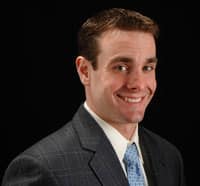 Local Expertise, Professional Results
There's a reason Bodhi Real Estate, Ltd. is fast becoming the premier real estate company of the Delaware Valley, and it goes beyond our incredible expertise. What draws Philadelphia and Main Line residents to our doors is our unparalleled commitment to client-oriented service. You're more than just a number when you work with us; you're a valued client whose property will receive personal attention from successful real estate professionals. Our philosophy is to treat each of the properties we manage like our very own.
Small, efficient, and experienced, our company was founded on the mission of providing world-class service to the local market. We set ourselves apart by getting to know our properties and the people involved. Instead of hiring contractors to do your maintenance work, we have the construction expertise to handle that work ourselves, keeping costs down, properties maintained, and clients happy. Our clients can also count on reasonable rates without any add-on fees, including renewal fees or up-charge maintenance issues. One monthly fee covers all management functions.
Founder Michael McNally has combined his successful careers in construction and real estate to create something truly special in Bodhi Real Estate, Ltd. Residents of properties we manage report quick responses to questions or concerns, considerate and timely maintenance, and a sense that they're people first, rent checks second. We go out of our way to make our clients' experience with us positive, because we believe in forging fruitful, long-term relationships. Partner with us to experience firsthand what happens when innovative solutions meet client service excellence.